Dune bungalow Wheelchair friendly
4 Persons
45 m2
2 Bedrooms
High low bed
Walk-in shower
Dishwasher
Air-conditioning
Custom kitchen
Stand-up medical chair
Parking at bungalow
Wheelchair friendly
Electric car charging station in the park
Show all amenities
Desciption
This bungalow is comfortably equipped with (among other things) a luxurious sitting area with a flat screen TV and a riser chair with massaging functions. The bathroom is wheelchair adapted; it comprises of a shower with a shower chair and an elevated toilet. The washbasin is equipped with a moveable tap and a tilting mirror. The washbasin is accessible by wheelchair. All sanitary facilities are equipped with grips.
The parents' bedroom is fitted with an adjustable bed and a handgrip above the bed. The kitchen is wheelchair adapted and it is equipped with a dishwasher, a microwave, and an extended mixer tap. The kitchen working surface is accessible by wheelchair. The second bedroom is equipped with two single beds.
The bungalow is easily accessible, with an adjacent parking space, it has no doorsteps, and it is fitted with extra wide sliding doors inside. It is a non-smoking bungalow. Pets are allowed. The total surface area of the bungalows amounts to 45 m².
---
Amenities
General
Maximum amount of people 4
45 m2
Games can be borrowed at reception
Pets allowed
Air-conditioning
Central heating
Wi-Fi
Childproof sockets
Parking at the bungalow
Non-smoking
Fireworks free
Wheelchair friendly
Kitchen
Gas cooker
Dishwasher
Combination oven
Coffee maker
Toaster
Mixer
Electric kettle
Juicer
Fridge with freezer
Custom kitchen
Park amenities
Bicycle rental
Playground(s)
Park equipped with launderette
Familiy park
Electric car charging station
Bathroom
Number of bathrooms: 1
Walk-in shower
Custom bathroom
Livingroom
Flatscreen TV
Stand-up medical chair
Slaapkamer
Amount of bedrooms 2
Amount of single beds 4
Outside terrace
Patio furniture at bungalow
---
Where on the park?
Curious where you can find the accommodations of the Dune bungalow Wheelchair friendly type on Holiday Park Tjermelân ? Click on the map below for an overview.
Download map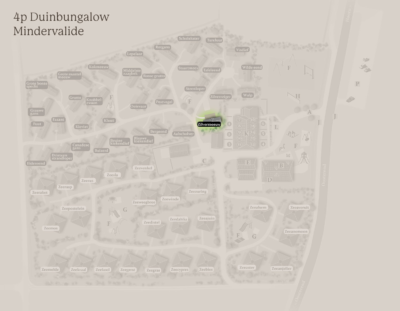 ---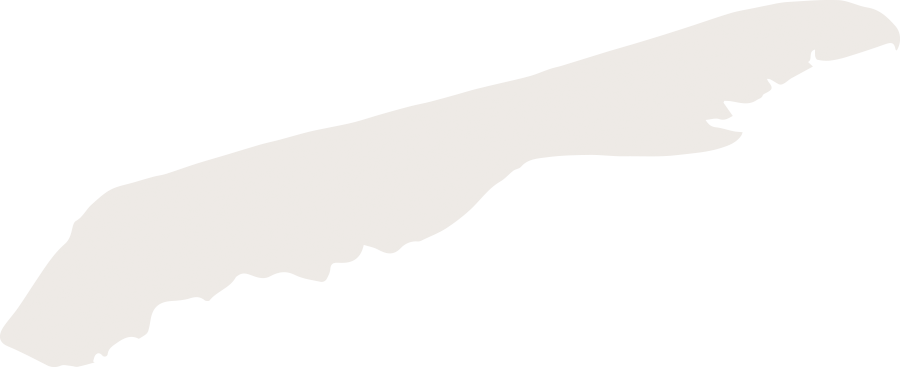 Calculate your price and book your holiday
You did not select any dates
Choose a period above to request prices
Book now